Sweeties will be giving away a $50 Sweeties Gift Card each month that will also work at Sweeties Golfland and Sweeties Soda Shop. All you have to do is signup at our store or on our online signup...
read more
Largest Candy Store in America!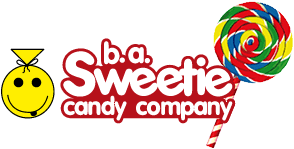 For over 60 years b.a. Sweetie Candy Company has been providing sweets, treats, and chocolates from our giant wholesale candy store. We carry the absolute largest variety of candy available anywhere in the world! Whether you need a thousand pounds of Tootsie Rolls for a parade or a half of a pound for your belly, we have it, and we have it now. Sweeties carries classic candy, retro candy, bulk candy, wholesale candy, and much more! We are also one of Cleveland, Ohio's not-to-be-missed attractions! In addition to our candy store, we offer a 36 holes of miniature golf and an old fashion soda shoppe serving ice cream, malts, shakes, and more.
What People Are Saying...